CONSULTATIONS OFFERED ONLINE UK-WIDE
"It is never too late to be what you might have been." George Eliot


My name is Virginia Hayden. I trained as a psychology practitioner at The Optimum Health Clinic in London gaining a Diploma in Clinical Hypnotherapy, NLP and Life Coaching and a Certificate in Emotional Freedom Techniques. I am a Licensed Practitioner of NLP, a Full Member of the British Institute for Hypnotherapy and NLP and I am also a Member of EFT International.

As a qualified therapist and coach, I undertake 'Continuing Professional Development' which means I continue to study and update my knowledge and skills. As a qualified therapist I am also required to receive regular supervision by an experienced practitioner approved and appointed by my professional associations. This combination of 'CPD' and clinical supervision offers my clients additional assurance of professional competence.

A previous role as an academic specialising in health care management gave me considerable experience working not just with individual clinicians and managers but as a consultant and trainer within NHS and social care organisations. Other specialties - including "Targeted Management", strategic marketing and women's studies - took me into a range of organisations from service and manufacturing industries to the arts. My educational qualifications: BSc (Hons), MA, PhD, MT (Master Trainer)

I am also a published writer, a playwright and screenwriter with a number of short films produced and stage productions in the UK, Canada, USA, Australia. As a playwright I have experience working with performers and am aware of some of the problems they may encounter professionally and emotionally.

An area of personal interest to me is M.E. or Chronic Fatigue Syndrome. Having recovered from M.E. myself has given me insight into these conditions and their treatment, particularly using the methods which I practice. Family members or carers of those with M.E./C.F.S. may also need help to understand the condition; they may benefit from consultations to promote this understanding whilst supporting themselves as carers.

For those interested in the treatment protocols offered by Dr Sarah Myhill, I am a 'micro-immunotherapy conversant practitioner.' I can assess patients and advise upon the suitability of micro-immunotherapy for their condition, making recommendations to Dr Myhill; I also advise on the practice of her "Groundhog protocols".

I am a Trustee on the Board of Citizens Advice Daventry & District. I am DBS cleared (certificate number 000974813307.) On another personal note, I am a proud grandmother.


"If we want our tomorrows to be positive then we must change our thinking today". Louise Hay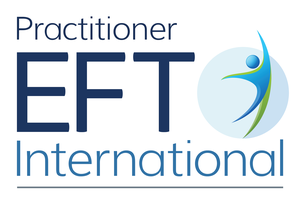 Find out more about what a typical session involves, or alternatively, take a look at our pricing.
Confidentiality in therapy and coaching
All conversations and the contents of consultations are entirely confidential. I adhere to the ethical standards of The British Institute of Hypnotherapy And NLP and those of the Association for the Advancement of Meridian Energy Techniques. Any information pertaining to clients is governed by the Data Protection Act.

By email:
info@changeforthebetter.org.uk

By phone:
01327 312981


"The ultimate goal of life is to have as much joy as possible." Caitlin Moran on 'Desert Island Discs'